For Immediate release:
Detectives continue to investigate a bank robbery in Waterdown
On Tuesday February 2, 2016, just shortly before 9:30am, Hamilton Police responded to reports of a bank robbery taking place at the TD Bank located at 255 Dundas Street East in Waterdown.
It was indicated that a lone male suspect entered the bank, approached an employee working inside and made requests for cash. There was no indication of any weapons seen and no one was physically injured during this robbery. The suspect obtained an undisclosed amount of cash and fled the bank.
Suspect described as: Male, White 5'9" wearing a winter style hat (toque), dark winter jacket, jeans
The Hamilton Police Canine Unit responded to assist with searching the area during the investigation. In addition, the Hamilton Police Forensics Unit also responded to process the scene of the crime.
Detectives assigned to the robbery attended to the bank to speak with witnesses and gather information and evidence in relation to this crime.
The investigation continues.
Detectives are asking anyone with information that could assist them with the crime to call S/Sgt Evangelista at 905-546-2991. If you have information and wish to remain anonymous you can also contact Crime Stoppers at 1-800-222-8477 or submit information online at http://crimestoppershamilton.com.
IMAGES OF SUSPECT CAUGHT ON CAMERA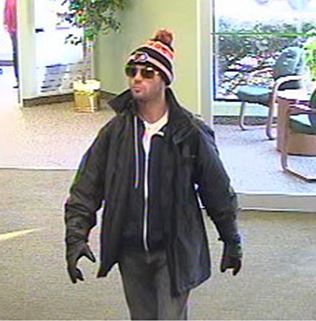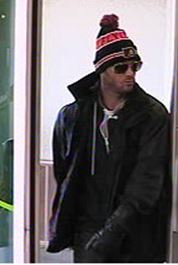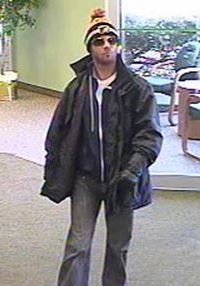 SOCIAL MEDIA
UPDATE: Suspect #CaughtOnCamera during recent #bank robbery in #Waterdown. Read More: https://t.co/W3036wfnua pic.twitter.com/zkiwbGNCW0

— Hamilton Police (@HamiltonPolice) February 3, 2016
Constable Steve Welton Media Relations Officer Hamilton Police Service