News Release - Detectives continue to investigate robbery at Hamilton Beach Convencience store
For Immediate release:
Detectives continue to investigate a robbery at Hamilton Beach Convenience in early November 2016
On November 5th 2016 shortly before 10:00pm two men entered the Hamilton Beach Convenience store (536 Beach Boulevard) brandishing a black coloured handgun. Both men were concealing their faces during the robbery. The suspects were able to steal a small amount of money from the cash register, some packages of cigarettes and some lottery tickets. They ran away from the store on foot westbound and were last seen on Beach Boulevard where driving away in a dark coloured car. No one was injured during the robbery.
Suspect one was wearing a brown / green hooded jacket, black pants and had black coloured gloves on his hands.
Suspect two was wearing a blue hoodie, black Toronto Argonauts jacket, blue jeans and had blue coloured gloves on his hands.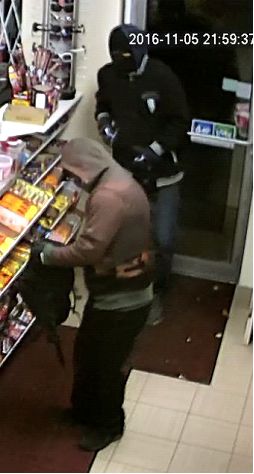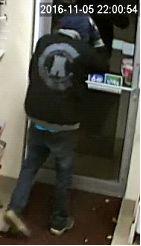 If anyone has any information in regards to this robbyer, please contact Detective Constable Ryan Hay at 905-546-8938 or Detective Sgt. Emidio Evangelista with the Hamilton Police BEAR Unit at 905-546-2991. To remain anonymous contact Crime Stoppers Hamilton at 1-800-222-8477 or submit tips and information online at http://crimestoppershamilton.com
LOCATION
Posted By: Constable Steve Welton