For Immediate release:
UPDATE
Hamilton Police continue to search for Devon Freeman.
Devon Freeman has been missing since October 6, 2017. Hamilton Police would like to reunite Devon with his family for the holidays.
If you have had any recent contact with Devon or know his whereabouts, please contact Division 30 Patrol Staff Sergeant by calling 905-546-3886.
To provide information anonymously call Crime Stoppers at 1-800-222-8477 or submit your anonymous tips online at http://www.crimestoppershamilton.com
Hamilton Police are Looking for Missing Person Devon Freeman
The Hamilton Police Service is seeking the public's assistance in locating missing person, Devon Freeman.
Devon was reported missing on October 8, 2017. He has not been seen or heard from since October 6, 2017. Devon has gone missing in the past and is known to frequent the downtown and east end areas.
His extended absence has his family and friends concerned for his well-being. On November 18, 2017, the Hamilton Police Service spoke with the family and they expressed further concern and requested a Media Release.   
Devon is described as a 16 year old male, approximately 6'2" tall, and 200 pounds.  He has dark curly hair and very clear, distinct blue eyes.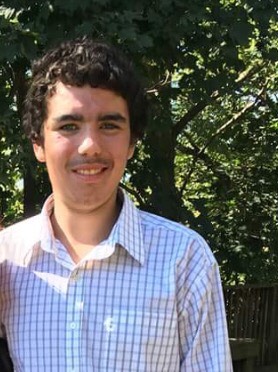 If you have any information that you believe could assist Police with the investigation of this Missing Person you are asked to contact the Mountain Staff Sargent by calling 905-546-3886.
To provide information anonymously call Crime Stoppers at 1-800-222-8477 or submit your anonymous tips online at http://www.crimestoppershamilton.com