Deputy Chief Dan Kinsella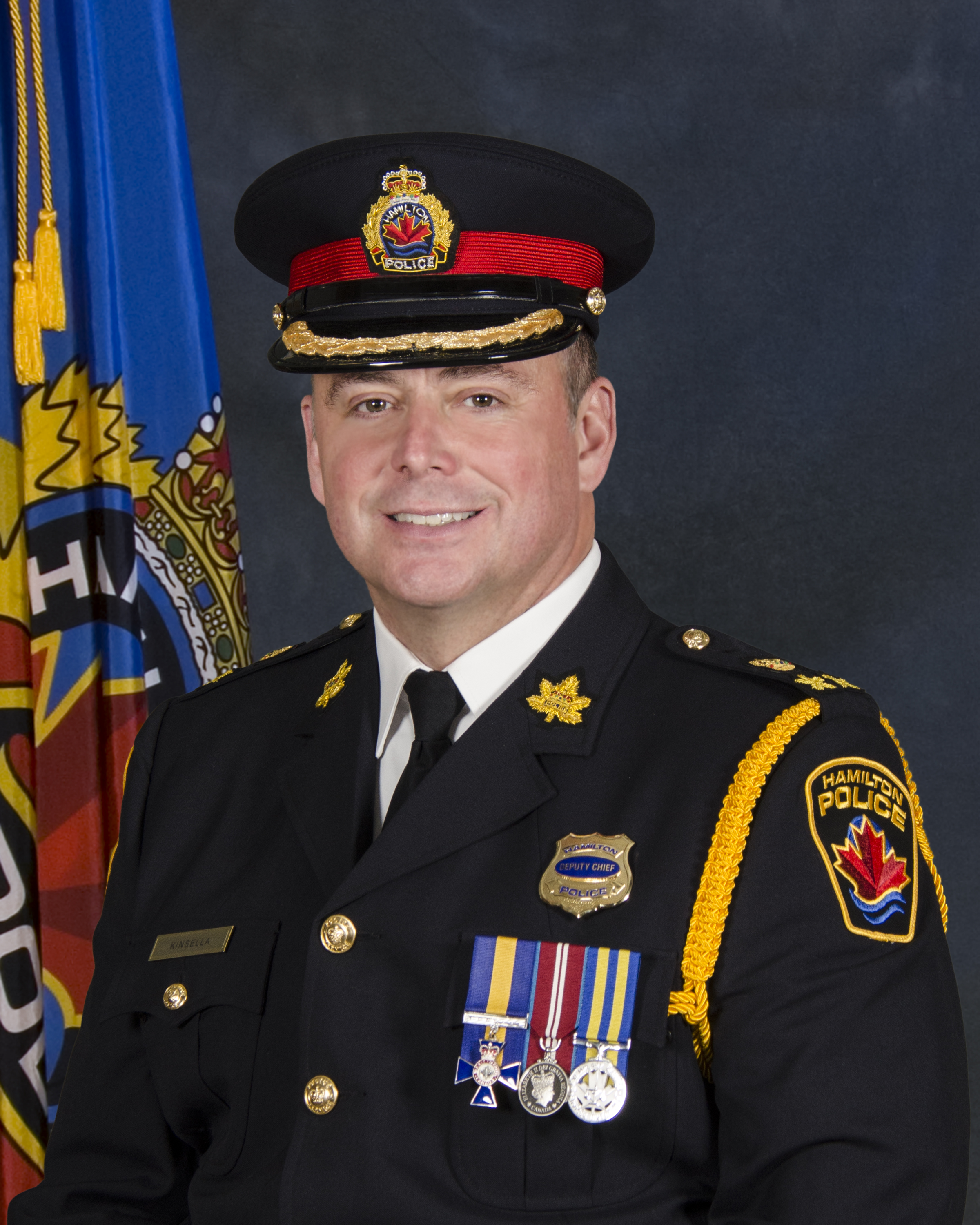 Deputy Chief Dan Kinsella is responsible for Community Policing and directs the operations of the Service's three Patrol Divisions, Investigative Services and Community Mobilization. He was appointed Deputy Chief in October, 2016.
A 30-year member of the Hamilton Police Service, Deputy Kinsella's career developed through the ranks of the Service having served in Uniform Patrol, Emergency Response, Training Branch, Communications and Investigative services.  Since 2013 he has been Superintendent of Investigative Services.
A McMaster University graduate, Dan has a Bachelor of Arts Degree in Labour Studies and a Masters Degree in Criminal Justice. He has continued his education and has completed numerous courses at both the Ontario and Canadian Police College. He graduated from the Police Leadership Program at Rotman in Toronto and the FBI National Academy at Quantico, Virginia. He is a recipient of the Canadian Order of Merit for Police Forces and Queen Elizabeth II Diamond Jubilee Medal.
Dan Kinsella is active in the community and is the current past president of the John Howard Society of Hamilton-Burlington, He also has been a Board member with Banyan Community Services and HPS in house charity, Project Concern. As part of that service, Dan Chaired the It's a Kids Christmas for a number of years.
Contact:
Address

155 King William Street
Box 1060, LCD1

Hamilton, Ontario Canada

L8N 4C1

Phone
(905)546-4701
Fax
(905)546-4752
Email
DKinsella@hamiltonpolice.on.ca