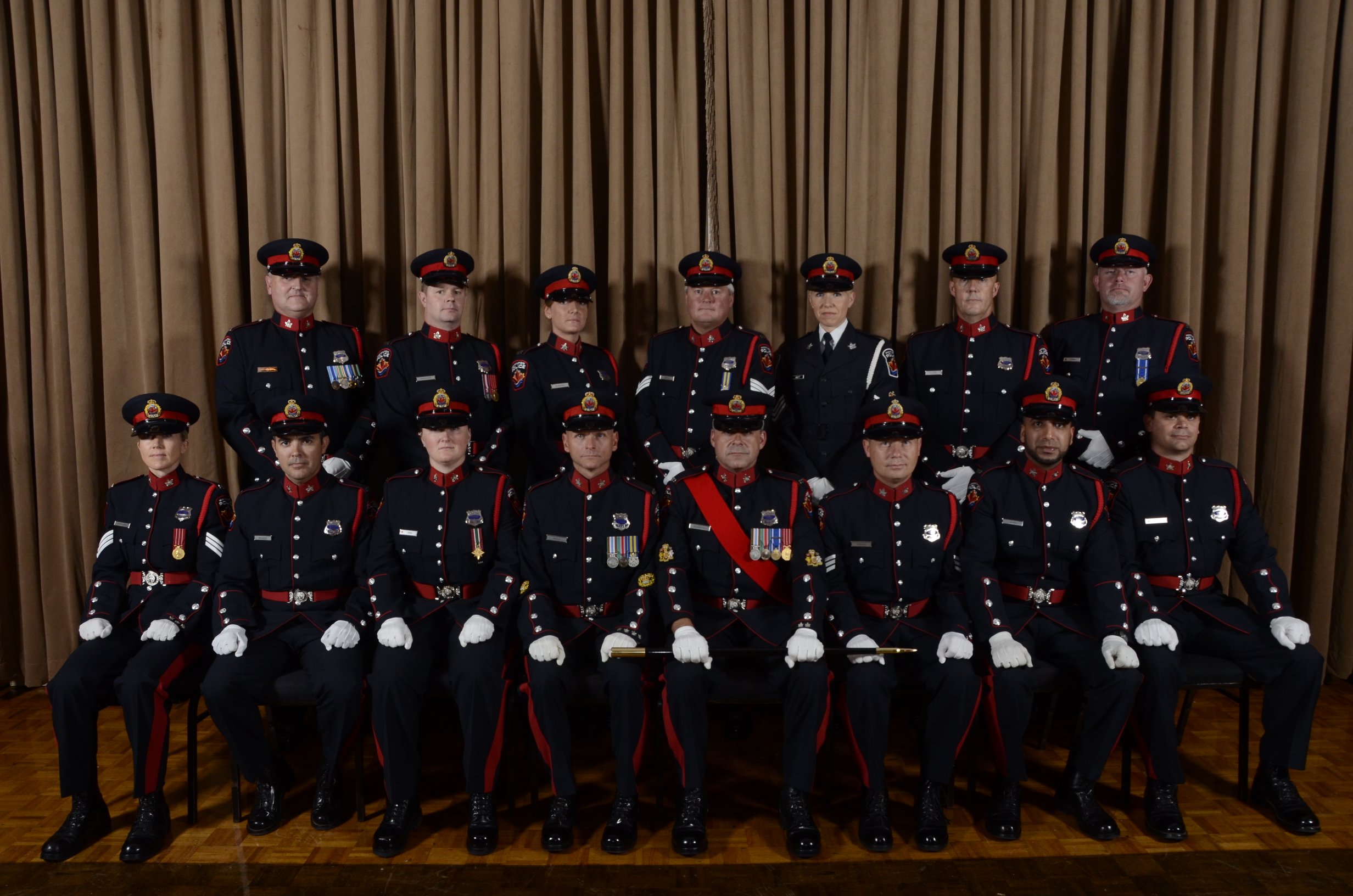 The Hamilton Police Service, Honour Guard, has been active for over 35 years. Initially formed on an ad hoc basis, the few members marched in conjunction with the Hamilton Police Pipes and Drums.
Through the years, the group has evolved to performing moving drills when participating in parades and stage performances.  
The group attends numerous civic and public functions throughout the year, both in Canada and internationally as a representative of the Hamilton Police Service, and is heavily involved in many community functions.
There are an average of 30 to 40 functions attended by the group each year. The Honour Guard is comprised of 24 members ranging in rank from Constable to Staff Sergeant, representing various sections with the Police Service.
Dedication and commitment are a requirement for being a member of this well structured and well respected unit.