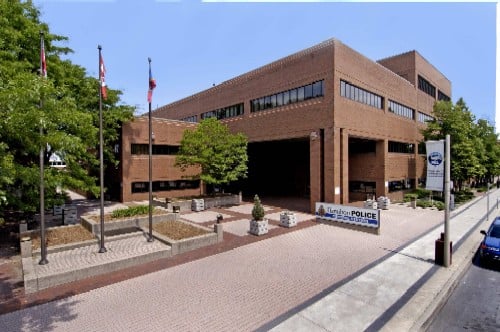 Central Station – Division One
Officers at Central Station patrol from Sherman Ave (to the east), Main St W (Dundas border to the west), the escarpment (to the south), the Cootes Paradise of the Burlington Bay (to the north).
Where is Central Station located?
155 King William St.
Hamilton, ON
L8R 1A7
Station Hours: 24/7
How to bring forward a community concern
Every division has a Crime Manager. Crime Managers play an important role and will assist with non-emergency related community complaints. These may include issues relating to your neighbourhood, property, business, parking or any other community problem that may require long-term consideration.
 
How can you contact us?
If this is an emergency, dial 9-1-1 immediately.
For non-emergencies, dial 905-546-4925.
To reach a Crime Manager, dial 905-540-6074 or 905-540-5093.
For non-emergent public inquiries, you can reach the Central front desk operator by dialing 905-546-4772.
 
Division Commander
The sworn and civilian members working for Division One are supported by Superintendent Dave Hennick.