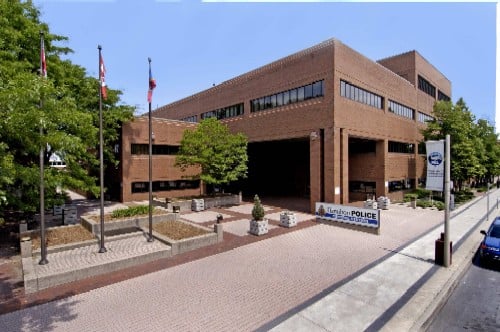 About Us
Division One provides policing services from Sherman Ave (to the east), Main St W (Dundas border to the west), the escarpment (to the south), the Cootes Paradise of the Burlington Bay (to the north).
 
Division One is located at Central Police Station which also houses the Corporate, Investigative and Support Services Divisions of the Hamilton Police Service.
Division One Uniform Patrol deploys personnel on four squads to staff four sectors to serve the community in both proactive and reactive methods.
Contact Us
Commander-in-charge
Supt. Deborah Clark
Address
155 King William Street
Box 1060, LCD1
Hamilton, Ontario Canada
L8N 4C1
Phone
(905)546-4945
Fax:
(905)540-5283
Email
Inspector 
Scott Rastin
Address                    
155 King William Street
Box 1060, LCD1
Hamilton, Ontario Canada
L8N 4C1
Phone
(905)546-4722
Fax
(905)540-5283
Email
SRastin@hamiltonpolice.on.ca