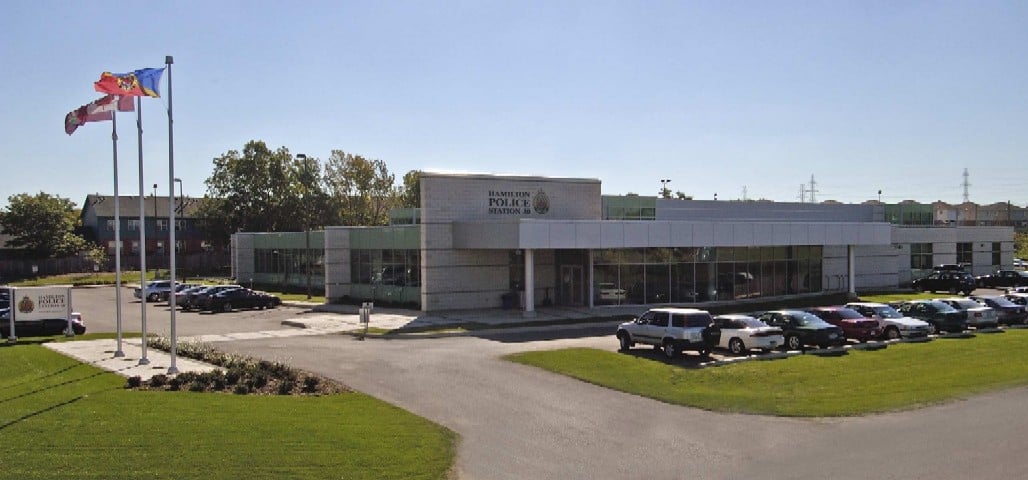 Mountain Station – Division Three
Officers at the Mountain Station patrol five communities namely Flamborough, Dundas, Ancaster, Binbrook/Glanbrook and the Hamilton Mountain.
Where is Mountain Station located?
400 Rymal Rd. E.
Hamilton, ON
L9B 1C2
Station Hours: 8:00 a.m. to 8:00 p.m.
How to bring forward a community concern
Every division has a Crime Manager. Crime Managers play an important role and will assist with non-emergency related community complaints. These may include issues relating to your neighbourhood, property, business, parking or any other community problem that may require long-term consideration.
 
How can you contact us?
If this is an emergency, dial 9-1-1 immediately.
For non-emergencies, dial 905-546-4925.
To reach a Crime Manager, dial 905-540-5142 or 905-546-2447.
For non-emergent public inquiries, you can reach the Mountain front desk operator by dialing 905-546-4930 or 905-546-4931.
 
Division Commander
The sworn and civilian members working for Division Three are supported by Superintendent Robin Abbott.