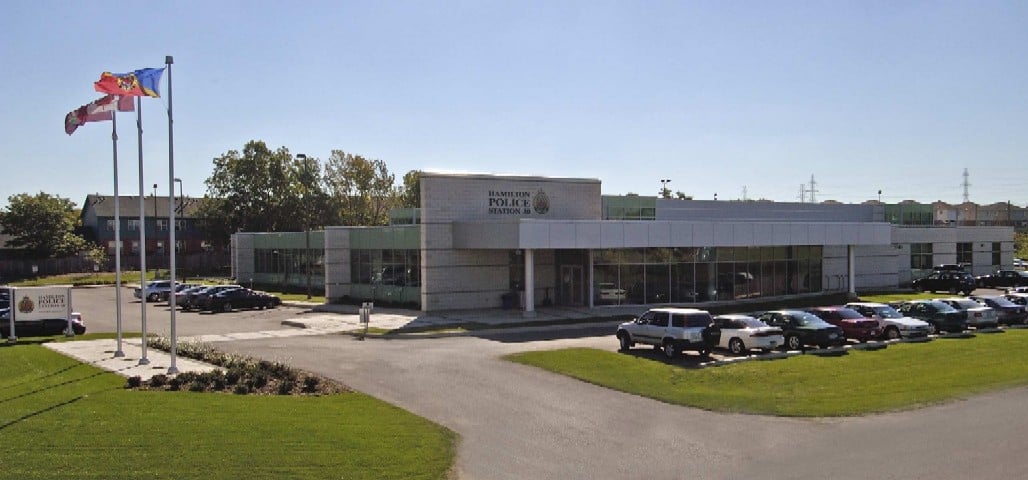 About Us
Division Three houses the officers and civilians of the Division as well as detectives from the Hamilton Police Major Fraud Branch, Technical Crime Branch and the B.E.A.R. (Break, Enter, Auto Theft and Robbery) Unit.
Additionally, the station has a forensic garage as well as a leading edge computer lab designed for computer investigations.
Division Three provides policing services to five communities namely Flamborough, Dundas, Ancaster, Binbrook/Glanbrook and the Hamilton Mountain.
 
Division Three Uniform Patrol deploys personnel on four squads to staff four sectors to serve the community with both proactive and reactive methods.
Contact Us
Commander-in-charge
Supt. William Mason

Address

400 Rymal Rd.E.
Hamilton, ON  Canada
L8N 4C1
Phone
(905)546-8900
Fax
(905)546-3830
Email
WMason@hamiltonpolice.on.ca
Inspector
Insp. Paul Hamilton
Address
400 Rymal Rd.E.
Hamilton, ON  Canada
L8N 4C1
Phone
(905)546-8901
Fax
(905)546-3830
Email