The City of Hamilton Police Services Board is the civilian body governing the Hamilton Police Service. It is responsible for the provision of adequate and effective police services, law enforcement and crime prevention within the City, a duty it discharges through the enactment of policies. The Board will generally determine, after consultation with the Chief of Police, objectives and priorities for the police service. The Board is responsible for the police budget, oversees the actions of the Chief of Police and is the employer for the police service.
 
The Board is responsible for the provision of adequate and effective police services in the municipality and its authority is set out in Section 31 of the Ontario Police Services Act.
The Board is comprised of seven members.
Three Representatives of City Council - 4 year terms
Mayor Fred Eisenberger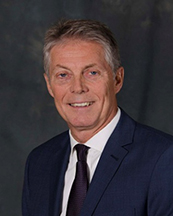 Fred Eisenberger was born in Amsterdam and immigrated to Canada with his family when he was eight years old. His experience, vision and leadership led him to a successful return to office as Hamilton's first two-term Mayor to be elected in non-consecutive terms.
He is a passionate community leader; championing the vision for economic growth, poverty reduction, neighbourhood development, public safety and renewed transit infrastructure.
His passion for the city and plans for growth and prosperity support the desire to take Hamilton to new levels, firmly placing it as one of the 10th largest and most important municipalities in the country.
Fred worked with both the provincial and federal governments to move forward with the Randle Reef Remediation Project in Hamilton Harbour, a toxic hotspot listed on the International Joint Commission areas of concern.
Fred has previously served as a member of city council, Chair of the Hamilton Port Authority and as President and
Chief Executive Officer of the Canadian Urban Institute.
Three Appointed By The Government of Ontario
Mr. Donald MacVicar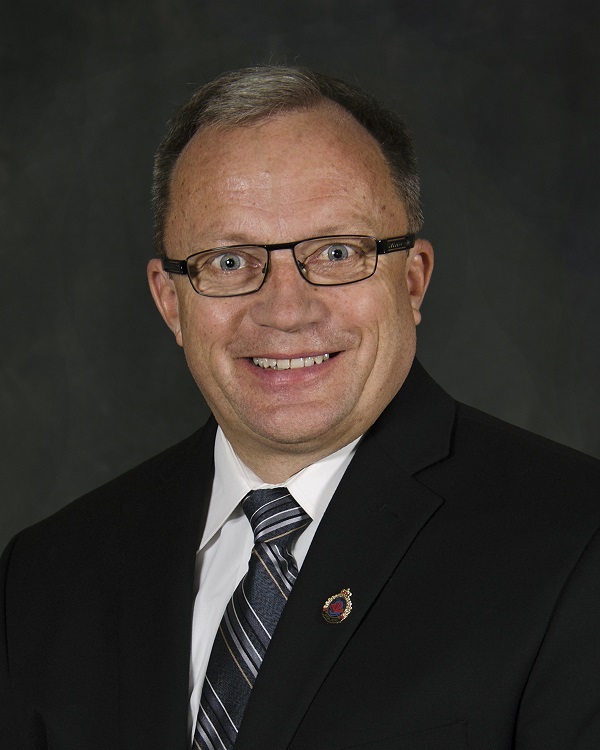 Don MacVicar has been an employee of ArcelorMittal Dofasco for the past 37 years where he has gained valuable experience in finance and customer services as a result of working in the Purchasing and the Sales division. Don along with his wife Carole by his side are currently the founding Volunteer Co-Directors of the Inner City Outreach Ministry for the past 30 years. The program currently involves interacting with 250 young people weekly, and over the years 2,500 children and teens have been sent to a summer camp,
In 2004 Don was asked to head up the formation of the Eva Rothwell Centre. During the past 10 years being surrounded by many friends he has been able to raise $1,800,000.00 to help build and sustain the future of the resource centre. Don headed up two additional projects as the Centre expanded in 2012 with the creation of the Team Canada 72 Museum. The museum dedicated to celebrate the greatest moment in Canadian Hockey the 1972 Summit Series. Then in 2014 Don saw there was a great need to help to improve the reading levels of the children and teens and the Larry Paikin Literacy Express was created hosting one on one tutors in the 80 ton 1954 First Class CN railway car.
Don has been a part of many boards over the years and has gained value experience in the not for profit sector. He also enjoyed attending Mohawk College and McMaster University.
As a result of the passion he has for the community overall. Don has received many awards. Some of those awards include:
The 2004 Canada YMCA Peace Medal with my wife Carole.
Awarded the 2006 Citizen of the Year for the City of Hamilton
Received the 2006 Governor General's Canadian Caring Award
Mohawk College Gallery of Distinction member for 2007
Mohawk College 40 at 40 Award for 2007
Premier's awards nomination for 2007 and 2014
Spec Unlimited Volunteer Award 2011
Queen Elizabeth II Diamond Jubilee medal 2012
Significant people award 2016
Governor General Sovereign Medal for Volunteers
In addition to Don's business and community work in his early years he was able to compete in Powerlifting and travel to various parts of the world.  Sweden, India, England, across Canada and the US and being awarded a host of World medals. He was recognized by his peers and was inducted into 4 sports Halls of Fame. The travel he experienced to some of the most impoverished parts of the world helped him to prepare and enhance his knowledge of the various communities and how to address and gather resources for those most in need.
Mrs. Pat Mandy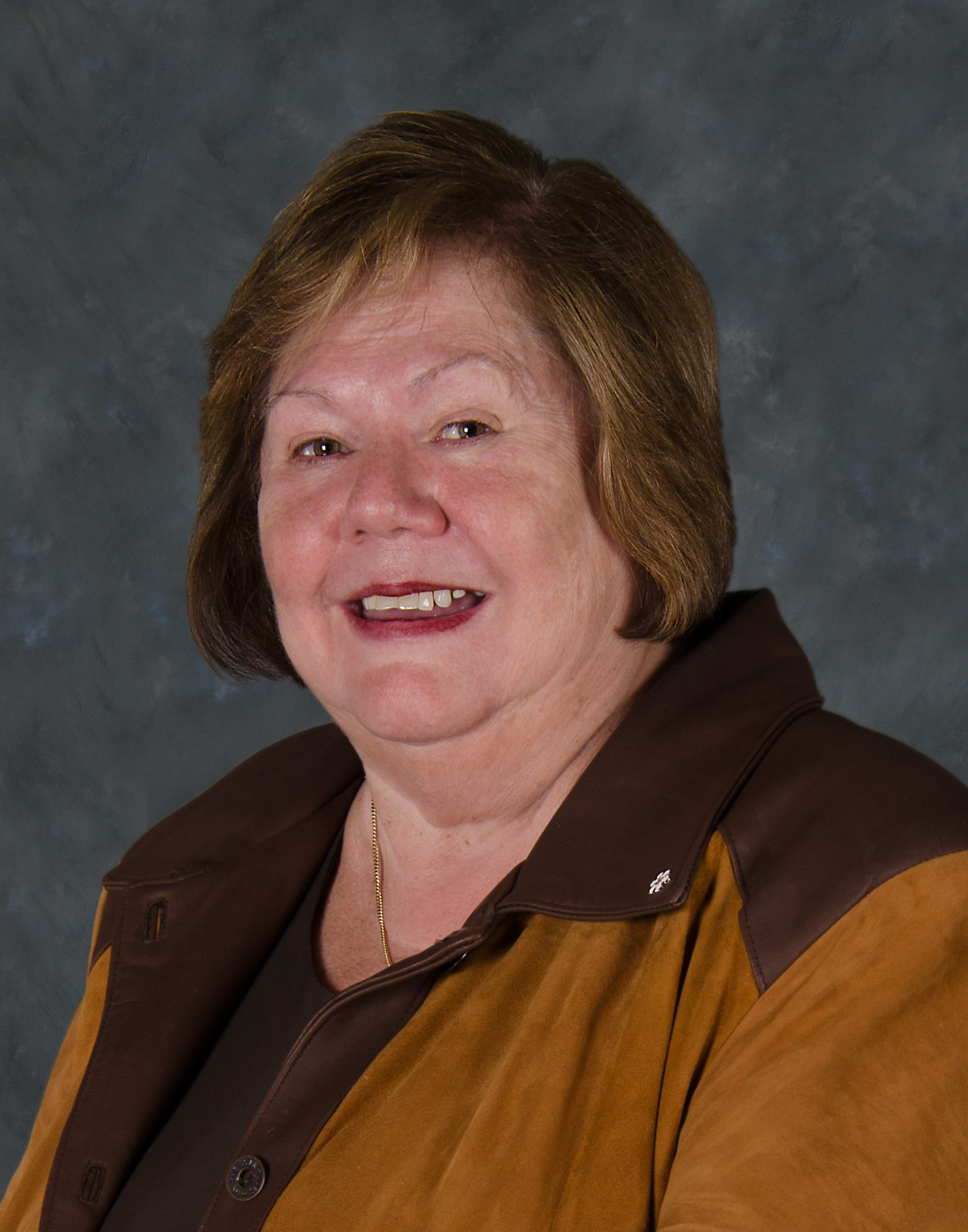 Pat is a member of the Mississaugas of the Credit First Nation. She is a respected health care leader with more than 40 years of experience in a variety of leadership roles in healthcare, change management, regulatory, governance and educational settings. 
Pat retired from the position of Chief Executive Officer, Hamilton Niagara Haldimand Brant Local Health Integration Network in 2010.  
She has extensive linkages with the community in a variety of roles, including Past President of the College of Nurses of Ontario, Past Chair of the Hamilton-Wentworth District Health Council, and Past, and current, Chair of De dwa de dehs nye>s Aboriginal Health Centre. 
She has been recognized with several awards for her contributions to healthcare as provider, mentor, and educator, her volunteer roles, and her active commitment to the well-being of the Aboriginal community.  Pat is the recipient of the 2016 Indspire Award in the category of health.  In June 2017, Pat was appointed as a Member of the Order of Canada
One Citizen Appointed by City Council
Mr. Walt Juchniewicz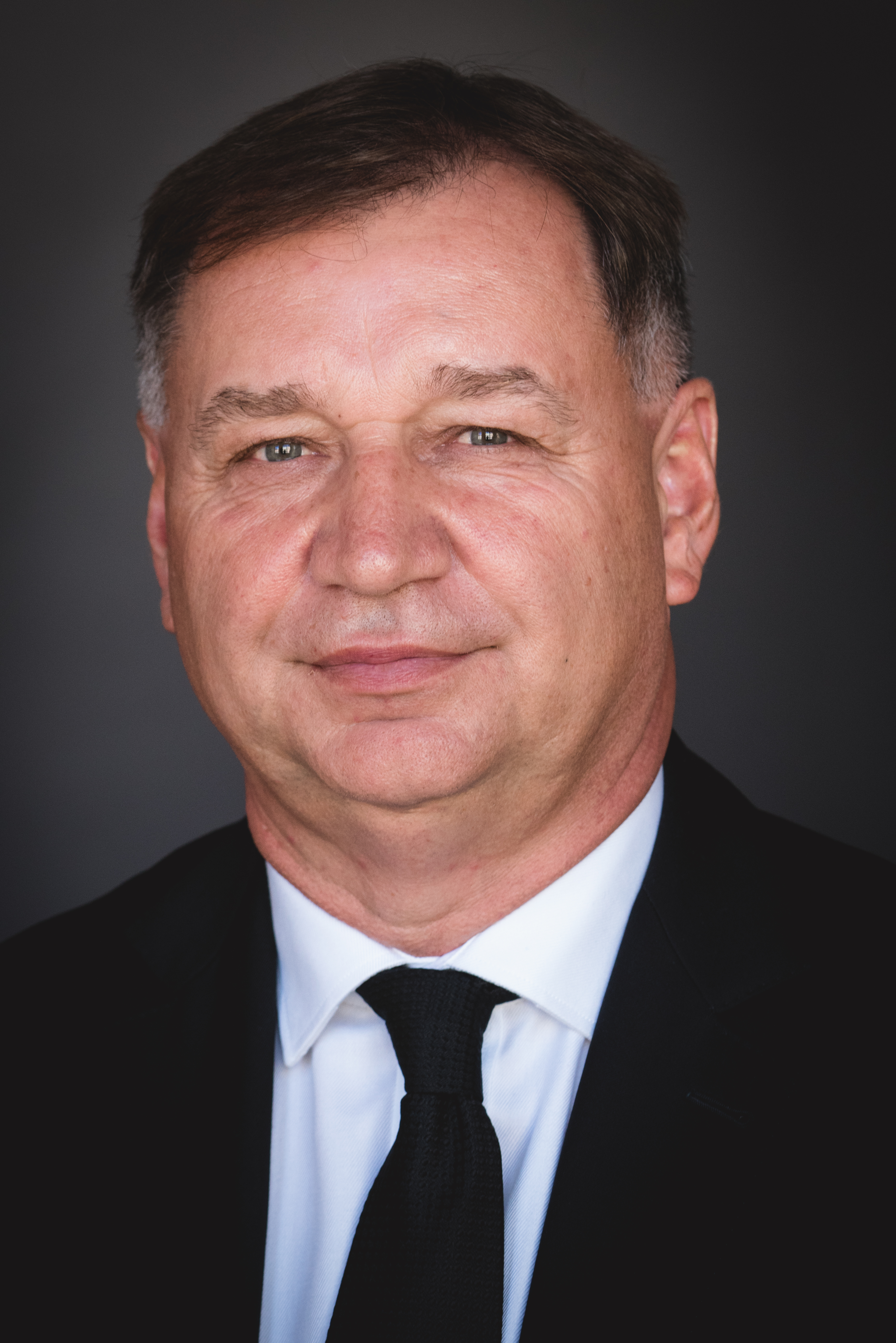 - Born, April 29, 1959, Nidzica Poland.
- Immigrated to Canada, in 1967 with his parents, when he acquired the nickname, Walt.
- Educated in Canada and a Graduate of Mohawk College night school electrical-electronics certificate program, Hamilton, Ontario.
- Married to Linda Jane, the mother of his twin daughters, Nicole and Sarah.
- The Founder, Chairman and sole-owner of Juch-Tech Inc, The Hamilton Teleport Limited, and related companies
- Founding member of the Golden Horseshoe Venture Forum. Supporter of Lawson Ministries, Autism House, Radio Maryja and First Nations Radio Station CKRZ.
- Coached Junior T-Ball 1999-2001, Tyke and Atom minor hockey 1983-1985, Tiny Mite 1981-1982 (Alberta).
- Serves as citizen appointee, Member of the Hamilton Police Services Board for the balance of the 2010-2014 term of council, sits on the boards governance committee, participated in the hiring of  Deputy Chief, Field Support. Attended HPS use of force and CEW training. Attended OAPSB 2013&2014, and IACP 2013. Vice Chair-Acting Chair for "The Gathering" celebrating 10 years of positive policing partnerships with Aboriginal communities. Chaired March
- Purchased and moved 11 earth stations,  assets of the former  Washington International Teleport of Alexandria, Virginia. to expand the Hamilton Teleport.
- Moved Noorsat Teleport earth stations form Bahrain to Cyprus. Summer of 2014 Direct to Home MBC Video Platform transmission  for Eutelsat Sa of Paris France.
- Upgraded the Hamilton Teleport to a Telemetry Tracking and Command ground segment for the repositioning of  SES (Luxemburg) geostationary satellite from Europe to North America.
- First commercial X- Band operator in Canada for military and government services
- Established competitive satellite internet service to Nunavut communities and with ICE Wireless made the first GSM call from Iqaluit and continued to provide 3G service for Northern Canadians that only had Bell CDMA service coverage areas. Also worked with Mauritanian Wireless 3G operator. Providing  satellite internet connectivity to the Gambia Police independent  of in country fibre or wireless operators.
- Expanded  Terrestrial fibre network, creating a major point not only for Africa but also for business continuity, disaster restoral globally. Transitioned the internet access point to gigabit status, peering  with such entities as Google, Rogers, Atria, Cogeco,and Cogent. Established internet pops in Toronto, Windsor and Buffalo. Started the transition from IP4 to IP6. Entered into agreement with Rogers/AKAMAI to stream HD-SD video of  2010 FIFA World Cup into mobile telephone devices.
- Purchased the Linkstar ViaSat Vsat business unti from Intelsat and entered into an agreement with ViaSat to upgrade and expand LinkStar DVB-S to DVB-S2 ACM, for Africa in 2009. Started DVB-S2 Video Distribution Network via IP  MPeg 4 Multiplex serving the North America Cable Head ends, with narrative description for the blind.
- Purchased the Linkstar ViaSat hub from Intelsat located in Fuchstad, Germany and moved it to Hamilton for the NSS10 Expansion in 2008. Entered in to a purchase agreement with i-direct for two hubs serving the middle east.
- Moved in first collocation tenant Hughes DVB-S2 in 2007 serving Canada and it's Northern remotes. Launched new C-Band service on NSS10 using ViaSat, LinkStar Hub covering 85% of continental Africa.
- Managed the purchase financing of the 10 acre property that the teleports earth stations and network access point was a tenant. Started the construction of  three (10 meter) C-Band antenna and the re-development of the existing building  from service garages to datacenters.
-  VIA Rail Canada (VIA) Canada's Largest rail operator, in 2005 join with Parsons and Juch-Tech to provide its passengers Satellite deliver WIFI internet to four million passengers per year linking 450 localities, over 14,000-km  in Canada.
- The year 2004, marked the turning point of provisioning two way internet to West Africa using ViaSat, Linkstar DVB-S-TDMA return Hub technology. Juch-Tech transformed its self into an internet service provider via satellite to the underserved.
- Nominated for Teleport executive of the year for 2003 by the World Teleport Association. Juch-Tech Inc. also  received the Hamilton Chamber of Commerce Communications Technology Award. Also Launched the Hamilton Teleport Network Access point (TeleNap) , providing tier one internet to empty building in down town Hamilton, to attract knowledge base and new technology tenants.
- Provided video distribution facility for BVN-TV, The Dutch National Television for the Royal Dutch Wedding of Prince Willem-Alexander and his Argentine Bride Maxima Zorreguleta.
- In 2001 Juch-Tech Inc. entered into an agreement with PanAmSat and Hughes Global Services, Inc. for ad hoc and full time purposes, after obtaining Industry Canada licensing for the provision of extended Ku-band on Galaxy 11R for domestic North American services. The Hamilton Teleport became the home to Eutelsat's MPEG4 DVB Multimedia Platform and the first Eutelsat monitoring facility, for North America. Managed the Satellite video Broadcast for Eutelsat, global distribution of the re- enactment  of  Marconi's December12th 1901 radio transmission a hundred years later from St John's, Newfoundland.
- Engaged in preliminary discussions with Industry Canada, for the Canadian orbital position at 118 degrees west, in a joint venture with Eutelsat, Paris.
- Juch-Tech Inc. found itself as the owner and operator of the only independent privately owned Teleport in Southern Ontario, with a DVB IP emphasis. The year 2000, lead to "new economy" services, with the building of two Mobile uplink trucks for instantaneous local loop and satellite back haul of MP3.COM, audio-video teleconference and broadcast contribution related services.
- Acquired new land to facilitate the look angle for Eutelsat 1F5 at 12.5 degrees West.  Broke ground, April 1,1999, for development of the Hamilton Teleport and became Eutelsat's first North American, duly authorized telecommunications entity to establish a carrier to Europe on May 15, 1999. Juch-Tech Inc. also built a second earthstation to facilitate Eutelsat IIF2 at 12.2 degrees West and later followed IF5 to 14.8 degrees West.
- In February 10, 1999, Juch-Tech was granted a Class A license, for the provision of international telecommunications services. Signed an agreement to act as satellite Internet Service Provider, for InternetSkyway of Teltow, Germany for the provision of Internet backbone from Hamilton, Ontario.
- The year 1998, began with completion of the expansion of the Shoppers Drug Mart VSAT network. The search for their first Trans-Atlantic client coincided with Juch-Tech Inc.'s application, to Canadian Radio-television and Comlink Canada contracted Juch-Tech Inc., in 1997, to build the Canadian DHT operator Bell Express Vu (now Bell TV) satellite distribution and transmission facility. Chief advisor to the project manager and staff instructor, for the successful completion of the IF to RF, of the distribution and off air reception and monitoring.
- Purchased the old Cancom hub and co-ordinated the move of a 7.2meter earth station with RF chain to Hamilton.
- In 1996, accepted a contract for the rollout of the largest private Canadian VSAT Network offered by Wang, Canada (now Getronics) and Scientific Atlantic (now Viasat) for the Shoppers Drug Mart store chain. Personally worked in making the first pilot a success, managed and trained every installer and service technician involved with the network.
- In 1995 returned to Poland to build the first independent non-signatory operated uplink facility and network on Eutelsat space segment, in Poland. Project manager of Polskie Radio's digital audio satellite distribution network. Also worked for IGP Holland and International Datacasting Corp. Ottawa, Canada, on the installation of the IF requirements, for Radio Free Asia in Dubna Russia.
- Between 1993-1994, Juch-Tech Inc. changed to a project management and a sales-marketing emphasis. TV Ontario awarded Juch-Tech Inc. an exclusive contract, to build and wire one of the first digital-video production facilities of its kind. Began to study the European Telecommunications deregulation.
- In 1992, Juch-Tech accepted a great opportunity to build the last high power radio station CISS 92.5 FM in Toronto. Changed the duties of the staff to large video projects, with local VSAT maintenance focus, after acquiring a taste for international clients during the building of ten FM radio stations for Leblanc Telecom (now Radian) of Oakville, in Thailand.
- In 1991, Juch-Tech Inc.'s entry into telecommunications services became a reality. Almost half of its sales revenues were VSAT or terrestrial modem installations, and the development of satellite networks through its relationship with International Datacasting Corporation of Ottawa, Ontario.
- Juch-Tech Inc. seized the opportunity to change its focus, and made a complete transition into the satcom and VSAT markets. As well, Juch-Tech contracted to MAGIC 100.3 FM Ottawa, to maximize their high power transmitter installations.  Installed a complete video studio, by wiring the CBC Sports "SuperSuite" in Toronto.
- In 1989, Juch-Tech Inc. designed and built the Canadian Radio Networks; the first independent radio network, via satellite, that provided three different programs to over 200 Canadian affiliates. This project was the first breakthrough that launched Juch-Tech Inc., into the Canadian satellite industry, and qualified the company to work with satellite distributor Can-Com, and national broadcaster, the Canadian Broadcasting Corporation.
- Juch-Tech Inc, in 1988, installed its first, most economic, non-traditional, solid state, FM, low power transmitter sites and studios for the North York University Campus Radio Station, CHRY 105.5 FM, the Six Nations' CKRZ 100.3 FM, Brantford and the soon to be started CFMU 93.3 FM at McMaster University in Hamilton; creating a working broadcast engineering laboratory for the joint training of future broadcast engineers. The company also established a complimentary staff, that could engineer and install a post production video facility after winning the bid to combine two cable community television channels in a brand new central complex, for local Cablenet, Burlington, Ontario. (Now owned by Cogeco Cable.
- In December 4,1987 attempted to fulfill an ambition  with a group of Hamilton Businessmen, applied to the Canadian Radio-television Telecommunications Commission (CRTC) for one of the last remaining FM Channels available in Hamilton. The bid failed. The hopes of owning a radio station in Hamilton, helped Juch-Tech to focus on participating in bigger and more advanced projects. It would keep the company on the cutting edge of new technologies, and create a larger market share, from a commercial standpoint.
- Founded Juch-Tech Inc. in 1986 with not much more than a pickup truck and a trusty toolbox. Converted two job offers into a client base, to provide broadcast technical services in southern Ontario. Juch-Tech first provided the maintenance of studios and transmitters, for such radio stations as CHOW 1470 AM in Welland, Ontario and CHWO-CJMR in Oakville, Ontario and project work with 820 CHAM in Hamilton, Ontario.
- In 1984, 900 CHML/CKDS 95.3 FM returned to Hamilton as transmitter engineer for both stations. Learned from some of the best broadcast engineers, when they converted the CHML studios and the 50Kw transmitter to AM Stereo. The installation of a new FM transmitter and completion of a new studio complex gave the impetus to the idea, of starting a new company (Juch-Tech Inc.).
- Pursued additional FM Transmitter experience. In 1983, accepted an engineering position at the CHUM Group's Radio Stations CFRA 580 AM and CFMO 95.9 FM, Ottawa, Ontario. Learned the true wireless aspects of radio remotes and complex high-power transmitter facilities.
- In 1981 accepted a purely engineering position at Radio Station CFAC, in Calgary, Alberta. Selkirk Communications, the owner of CFAC Radio and Television, gave a free hand in the updating of the studio to transmitter microwave link of the station and some aspects of the rebuilding, of the existing 50Kw three tower AM array operating on 960 kHz.
- Started broadcast-engineering career, in 1979 as on air disc jockey and personality, Jay Walters, at Radio Station 1150 CKOC, Hamilton, Ontario. It was at the same time, that CKOC's transmitter was being prepared for an increase in power. As a result, expressed an interest in wanting to help with the fieldwork and the tuning of the day-night patterns of the ten-tower array, AM Directional 50Kw transmitter facility. From that time on, in addition to on air responsibilities, became the assistant to the Chief Engineer.
All members serve on a part-time basis. The current Vice Chair is Don MacVicar.
Statement of Commitment
The Hamilton Police Service is committed to fostering a strong culture of human rights and inclusiveness in policing in Hamilton.
Contact Us
Administrator
Lois Morin
Address
155 King William Street
P.O. Box 1060, LCD 1
Hamilton, Ontario
L8N 4C1
Phone
(905)546-2727
Fax
(905)546-4720
Email
lois.morin@hamilton.ca