For many families, summer includes activities surround water – such as boating and swimming. The Hamilton Police Service would like to remind residents of the importance of water safety to prevent accidents and drowning.
Water Safety For Children
Children are one of the most vulnerable groups for water related accidents and drownings.  In fact, drowning is one of the leading causes of unintentional death for children ages one to four. 
A small child can drown in only a few cm of water. The most common places for infant drowning is the bath tub and back yard pool.
If you have a backyard pool, ensure that you have adequate barriers in place surrounding the pool.
Whether it's by a pool, in a bath tub, at a waterpark or on the beach it is imperative that your children are supervised at all times - if you leave even for a momentary distraction, it can be enough time for a child to drown.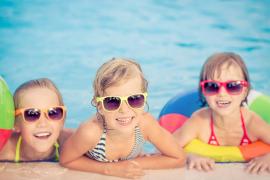 Water Safety For Adults
Water current is an important factor when it comes to water safety. Swimmers can be swept away in an instant and swimming skills alone aren't always enough to prevent a drowning.
Be cautious about swimming in currents and navigating changes in currents.
Further, many factors for adults in drownings often include alcohol consumption. Don't consume alcohol before or during water activities.
Related Content
Water Related Fatality Facts  Water Related Fatality Facts – Canada 1991-2010
Related Websites
Red Cross - Summer Water Safety