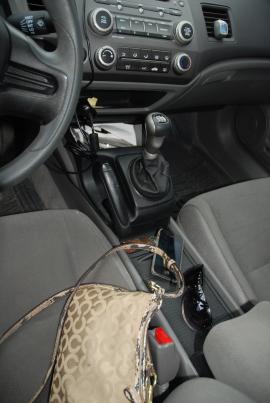 The Lock-It-Or-Lose-It program is a campaign designed to educate and encourage citizens to deter crimes of opportunity and take precautions to protect their vehicles and belongings from thieves.
Lock-It-Or-Lose-It is a program of the Ontario Association of Chiefs of Police (OACP) and is endorsed by community partners such as the Insurance Bureau of Canada.
Police Services throughout Ontario participate in this campaign. In Hamilton, police service volunteers visually examine parked vehicles to ascertain if they are locked and that no valuables have been left in plain view. Vehicles receive a "pass/fail" in the form of a windshield wiper notice left behind to also offer simple theft prevention tips.